June 2022
Over the past couple of months, the golfer in me has been praising the weather but the greenkeeper in me has not. With a lot of sun and little rain we were under pressure to keep the course looking the best it could. Fortunately, over the last couple weeks we have been graced with a few showers which did the course the world of good.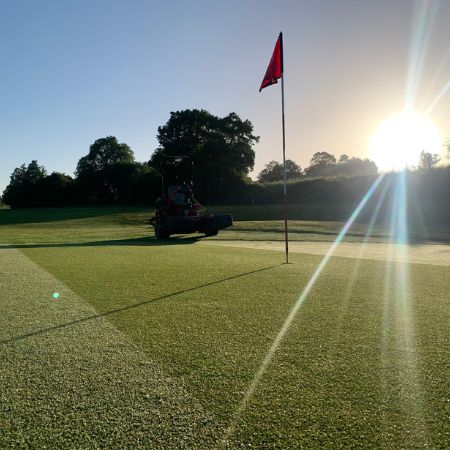 As well as the occasional rain dance, the greenkeeping team have been busy preparing the course coming out of a rather difficult spring. Warm days but chilly nights meant the soil temperature remained low, causing the different grasses on the greens to grow at different rates. We all experienced the 'slow & bobbly' greens… and now you know the cause. Since then, the greens have been verti-cut twice, which helps to remove lateral growth, Poa Annua (Annual Meadow Grass) seedheads as well as aiding in green speed. Combine this with regular fertilising and you have the greens we are playing on today. As well as the greens, all the fairways have had an application of fertiliser and an ongoing project of weedkilling is also in place.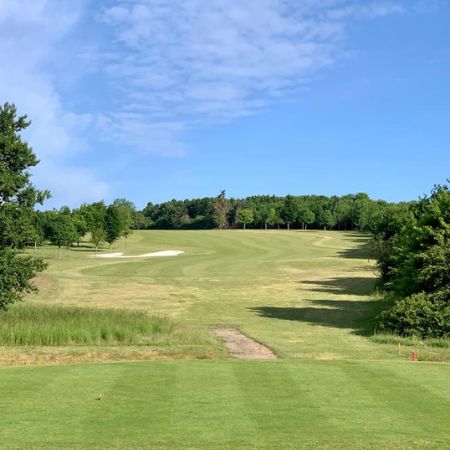 Most of the work we do during these months is mow, mow & mow, but we have also completed our bunker programme on the par 3 Lannocks. The majority of this included edging the bunkers giving them a nice crisp edge, but also remodelling the 9th bunker completely. The overflow car park leading into the greenkeepers' compound has been cleared, levelled and re-surfaced with road planings.
On a more recent note, the ditch that runs between the 15th tee and 14th green has had more rocks added to it. This is to deter the use of trolleys being pushing through this area. Please can I remind everyone that there are bridges across the ditch in that area and using the ditch as a crossing causes wear and will look very untidy. Please do not create or follow any new paths through the ditch in this area.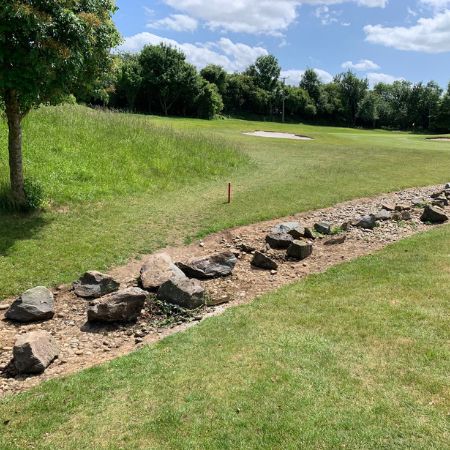 Upcoming work on the course over the next few weeks will include a light application of top dressing to the greens on both courses, to fill the holes where rooks have been pecking for leatherjackets. All par 3 tees will be seeded and dressed as well as the 1st and 10th tees. We are yet to re-route the path from the 18th green, which will join up with the concrete path adjacent to the putting green. All of this will take place alongside the daily mowing programmes that are carried out.
Jon-Jo Pitts, Course Manager