Friday 24th September 2021
While the summer may be behind us, as we head further into autumn and the mild weather continues there's a wonderful feeling of optimism in the air. It brings me great happiness to see your smiling faces again after so many months behind screens and masks.
If you're looking to get back into a healthy routine this autumn, there's no time like the present. We've listed a few reasons why September is our favourite month to get active and make some lifestyle changes, plus a few healthy recipe ideas should you need inspiration in the kitchen.
It was great to be able to host the Members' BBQ recently with the fantastic Rory providing a great musical backdrop to a lovely evening, followed by Freddie Mercury belting out the tunes at our most recent tribute night.
Classes are back up to full capacity, with more classes added to the timetable. All this, as well as being able to approach the bar to order again, feels like a near return to normality. Let's hope we continue on this path of recovery. We have lots more planned this autumn, so I look forward to welcoming you at these events over the next couple of months.
Events for your diary
Events at Chesfield Downs are now in full flow, whether it be a Wedding, Charity Day, or a Tribute Night. It's amazing to get back to some sort of normality.
Our first tribute night was a success with a Freddie Mercury night full of dancing and laughter. Everyone had a brilliant time.
For the rest of the year we have Blues Brothers & Madonna Tributes. We're also already planning all our Christmas events, as this year is one to remember! Get your booking in quick as we usually sell out for the most of our events. Simply visit the website to book online or speak to me directly.
Captains' Day is coming up very shortly, which will be an excellent opportunity to celebrate our captains and all their hard work. We look forward to seeing you there!
Gym News
We hope you've had a great summer and are looking forward to getting back to the gym and studio, where there's lots going on this autumn!
We recently launched our new Les Mills releases, Body Combat, Body Pump and Body Balance, so come along and give them a try with a friend and pick up a goody bag too.
We have made slight changes to our timetable to allow a quicker transition if you are looking at back-to-back classes, and have also increased class capacity to ensure you never miss out. Look out for Mindfulness and Meditation and Ball Pilates, which have been newly added to our ever-growing timetable.
We had our Personal Training promotion day on Wednesday 15th September where we offered free one to one sessions throughout the day to help give any members a boost if they were struggling to get back into a fitness routine after the summer break.
Keep an eye out for our gym challenges too...keep on challenging yourself!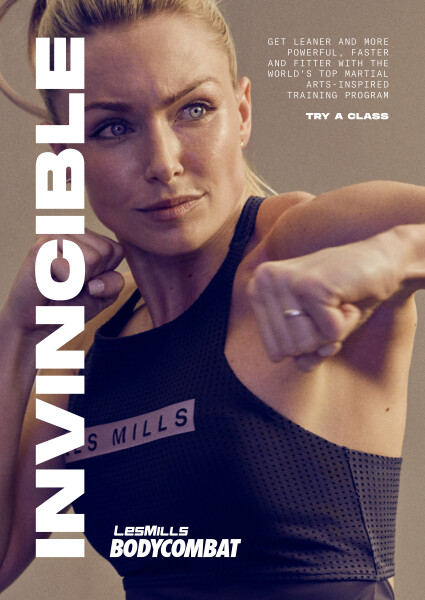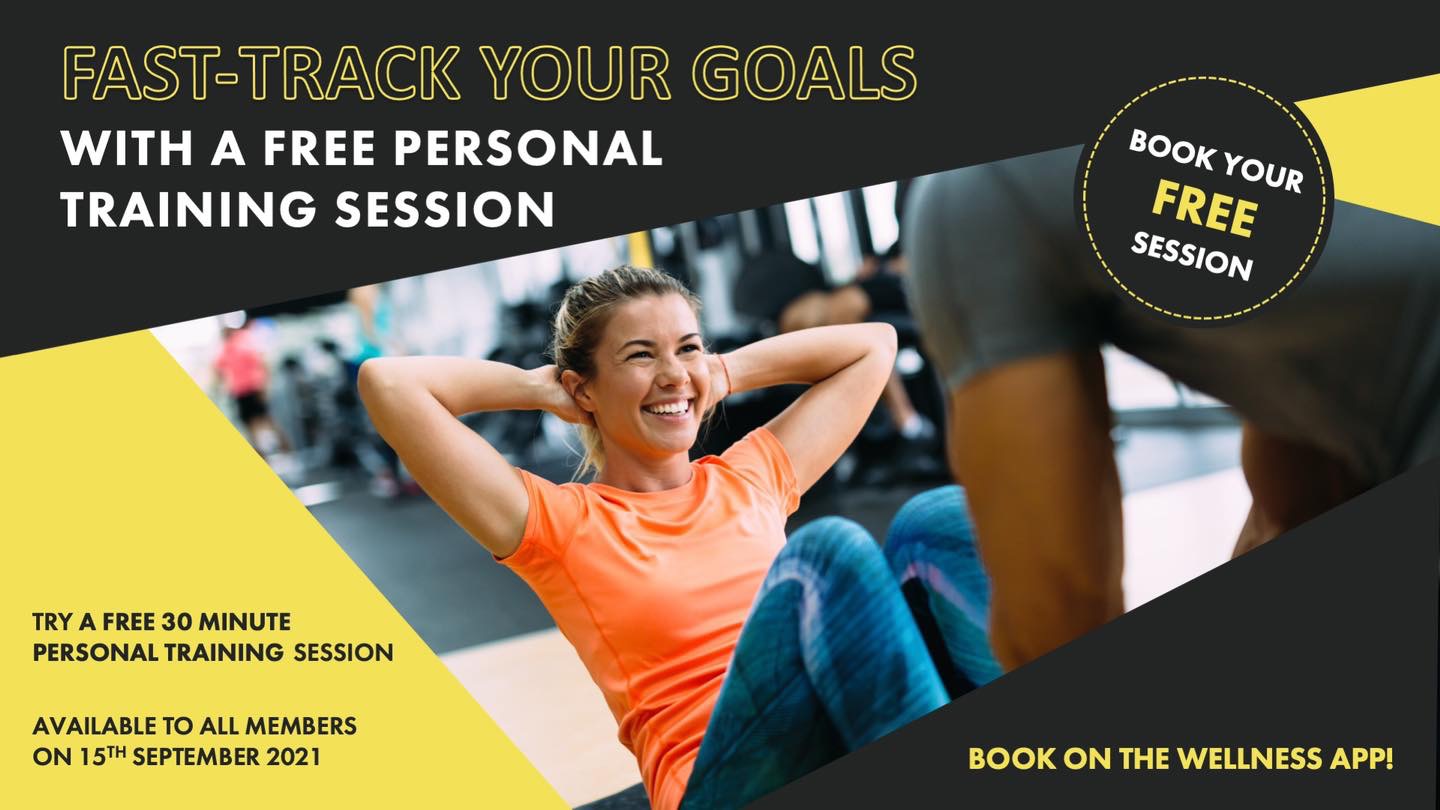 An easier way to order your food
Our new Food and Beverage ordering solution means quicker service, less hassle, and a smoother dining experience for all. With just a simple QR code to scan and no app to download, choosing and enjoying your food couldn't be easier. If you wish, you can save your payment details securely ready for an even quicker order next time round.
The new ordering service aims to:
Improve the speed of service
You can simply take a seat and use your phone in comfort to place an order. This means our team can focus on the prompt delivery of your order rather than having to take the order, process it, return for payment, process the payment, make the order, and then deliver the order.
With no app to download and no sign in process, it couldn't be easier to use. The automated system means the team can focus on swift delivery and spend more time talking with members and guests, as well as reducing pressure on the team by minimising the time it takes to process orders.
Automate the ordering process
Nowadays, much of the way we operate is via automated processes using our mobiles. This is just another way of technology supporting our operations and making our team more efficient.
How it works
Simply use your phone to scan the QR code on the table. The menu will appear on your phone, allowing you to select and pay for your order at the tap of a finger. The platform identifies you by your mobile number, and you can save card details for next time if you wish. But don't worry - none of your personal data is saved within the system unless you request to save your card details. The platform also accepts the use of secure payment services such as Apple Pay and Googlepay.
Don't forget your discount
As long as your mobile phone number is linked to your membership account, you'll receive your 10% discount as usual. If you need to add your mobile number to your account, let us know and we'll be happy to help. We can also issue a retrospective discount for any orders placed.
Alternatively, should you not feel comfortable using the system you will still benefit from the 10% discount on production of a valid membership card, and can pay via debit or with credit card.
We kindly request you no longer top up your levy account, as the new ordering system does not link to your account. If you have money left on your account, we'd be happy to take your orders manually until the credit runs out.
We understand not everyone will be comfortable using the new system, but I hope the above details give you reassurance that it's a safe and effective solution designed to enhance your dining experience. If you haven't yet tried, it, why not give it a go?
Once you've placed your first order, the next one's incredibly easy. Should you need any assistance the team will be delighted to help you.
For those who still prefer to order manually, we'll be happy to take your order, give you your membership discount and take a card payment from you.
Should you have any further questions please don't hesitate to speak to me in the club.
A fresh start for your fitness
As we get back into a routine with work and school, many of us are looking to reboot a healthier lifestyle following a long summer of BBQs, holidays and summer celebrations.
Whether it's overhauling your diet, getting more sleep or restarting a lapsed exercise programme, September and October are great months to review your lifestyle and ensure your goals are still relevant and achievable.
Here's 5 reasons to make some changes this month:
The weather is still warm and the evenings are light
September usually still offers a good amount of sunny weather and daylight hours which helps you to feel energised – so there's no excuse not to lace up those running shoes or head to that early gym session!
You can establish a routine
With a return to a regular routine you might well be able to commit to a more consistent diet and exercise regime where scheduling workouts is a simpler affair
Your diary frees up
For many people, the autumn means fewer social engagements in the calendar which in turn means less distractions (and excuses!) from your goals and more time to keep yourself motivated.
Christmas is just around the corner
You might not like to think about it just yet, but Christmas is just a few weeks' away! Lots of people are eager to celebrate in style this year, so Christmas could be a great focus for achieving specific health and exercise goals – or the perfect way to reward yourself for staying on track!
Set yourself up for a better January
Before those New Year's Resolutions roll around, get stuck into healthy habits now while the weather is mild and the evenings are lighter, and you'll have more chance of sticking to your routine come January.
If you're struggling to start or resume a healthier routine, a personal trainer could provide just the motivation and accountability you need. Speak to our Wellness Team at the club to discuss the best options for you and how to get started. (link)
8 healthy recipes to try this autumn
Try out these healthy and nutritious recipes to get your diet on the right track this autumn. From soups to salads to stews, stay inspired with new recipes to try at home no matter what the weather.
Warm stilton salad
Autumn doesn't have to mean saying goodbye to salads. There's a huge range of hearty salads out there which don't skimp on flavour or substance. Give this delicious stilton salad a try while the days are still mild.
https://www.bbcgoodfood.com/recipes/warm-stilton-salad
Pork & apple stew with parsley & thyme dumplings
When the nights get cooler and a comforting meal is in order, pack in 3 of your 5 a day with this nourishing autumn stew seasoned with parsley and thyme.
https://www.bbcgoodfood.com/recipes/pork-apple-stew-parsley-thyme-dumplings
Leek & butter bean soup with crispy kale and bacon
Soups are a great and satisfying way to eat more vegetables in one sitting, as well as being easy to prepare. Put a few portions in the freezer for easy access to a healthy dinner on those busy days.
https://www.bbcgoodfood.com/recipes/leek-butter-bean-soup-crispy-kale-bacon
Sesame salmon, purple sprouting broccoli & sweet potato mash
For a dinner rich in protein, omega-3 and antioxidants, look no further than this wholesome sesame salmon recipe. It couldn't be easier to prepare, making it perfect for a mid-week family feast.
https://www.bbcgoodfood.com/recipes/sesame-salmon-purple-sprouting-broccoli-sweet-potato-mash
Vegan Shepherd's Pie
This hearty veggie pie doesn't compromise on flavour. Packed with vegetables and finished off with a zesty breadcrumbs, it's the perfect answer to a chilly autumn evening.
https://www.jamieoliver.com/recipes/vegetables-recipes/vegan-shepherd-s-pie/
Pumpkin soup
What better way to get into the Halloween spirit than with a warming bowl of pumpkin soup? This creamy and nutritious soup peppered with fennel seeds and chilli flakes will keep you full without compromising on flavour. If you can't get your hands on a pumpkin, this recipe also works well with butternut squash or sweet potato.
https://www.delicious.com.au/recipes/no-chop-pumpkin-soup/seblnp2r?r=recipes/collections/autumnrecipes&c=f3bf723a-05a7-487d-bd4b-5bc8af042ca9/autumn%20recipes%20you%27ll%20fall%20in%20love%20with
Curried cod
Try this low-calorie cod recipe packed with iron with a chickpea base for a simple mid-week supper.
https://www.bbcgoodfood.com/recipes/curried-cod
One-pot prawn and noodle stir fry
Prawns provide an excellent source of protein, vitamins and minerals. Give this easy prawn stir fry with leafy greens a go when you need a simple but nutritious supper.
https://realfood.tesco.com/recipes/one-pot-prawn-and-noodle-stir-fry.html