Thursday 11th November 2021
I hope you are enjoying the beautiful autumnal colours and making the most of the club as the nights draw in.
We've faced a lot of challenges over the last few months with supply chains of food, drinks, retail items, greens maintenance supply, staffing and scorecards, but continue to work hard to ensure members experience minimum disruption. Scorecards are now in, new team members are being recruited and new menus have been introduced with new suppliers supporting our orders. As a team we really appreciate your support - it hasn't been easy on any department but your support and patience are recognised and appreciated.
The winter season is now upon us! I see this as the social season with so many gatherings of members over the next couple of months, including award evenings, tribute nights, Christmas parties and our New Year's Eve party - an exciting time for our team and hopefully for you as members who join us at these events. I look forward to seeing you at one soon!
With so many social occasions to attend and indulgent treats to try, it can be all too easy to put your health and fitness routine on pause around this time of year. But for those of you who don't want to completely abandon your goals, we've listed a few tips below to help you stay on track.
Kind regards,
Barry Careford, General Manager
Events update
Events at Chesfield Downs are now in full swing! Our recent Blues Brothers tribute night was extremely successful, with everyone enjoying themselves! Now with Christmas coming up, you can expect festive party nights, lunches and afternoon teas, Breakfast with Santa, a Boxing Day Carvery & New Year's Eve Gala. November and December are such a lively time of the year and we're so excited to be sharing these special moments with you all. If you're interested in attending any of our events, do let us know so we can get you all booked in, as spaces are going fast!
Gym news
We hope you are enjoying getting back to your regular training, whether it be in the gym, using your prescribed Wellness Programme, our gym floor classes or studio classes. All our team are here to support your goals so if you're struggling with anything do come and chat with us. We can look at your programme, or you may even benefit from a block of personal training sessions to help get back on track.
You may have noticed we've added two new Strength & Conditioning classes in the gym which are proving popular and will look at adding further classes. Look out for our new Bootcamp class which started this November.
Please keep an eye on our studio timetable too, as we have two new classes also starting in November, Tai Chi and Boxing Circuits, introducing two new experienced instructors to Chesfield. We are closely monitoring our studio timetable to best suit our members, so classes and times may change slightly over the coming weeks.
We recently said goodbye to Cordelia who was a fantastic asset to our team, but due to family commitments has unfortunately had to leave us. We will all miss her and wish her the best of luck - who knows, she may be back in the future. We also welcomed Kylie to the Club recently, who joins us from Renegade.
Top tips for staying fit & healthy over Christmas
While Christmas can be a time for indulgence and celebration, many of us worry about losing some of the health and fitness gains we've made over autumn. With the lack of routine, social occasions and abundance of delicious food and drink on offer, it can be all too easy to put aside your good intentions.
While relaxing and taking a step back over the festive break is completely normal (and deserved!), we've listed a few tips below for those of you who don't want to completely abandon your fitness routine.
Set yourself a schedule
It might look different from your regular workout schedule, but if you've carved out time in advance to exercise, you're far more likely to do it. Many people find exercising first thing in the morning means it's out of the way before social commitments (or a delicious roast dinner) can derail your best-laid plans.
Plan ahead
If you're staying away from home over Christmas, prepare in advance. Are there any running routes you can try in the local area? Is there a quiet space to do some yoga? Feeling prepared before you arrive can help you to visualise yourself doing the activity, and means you're more likely to make time for it once you're there.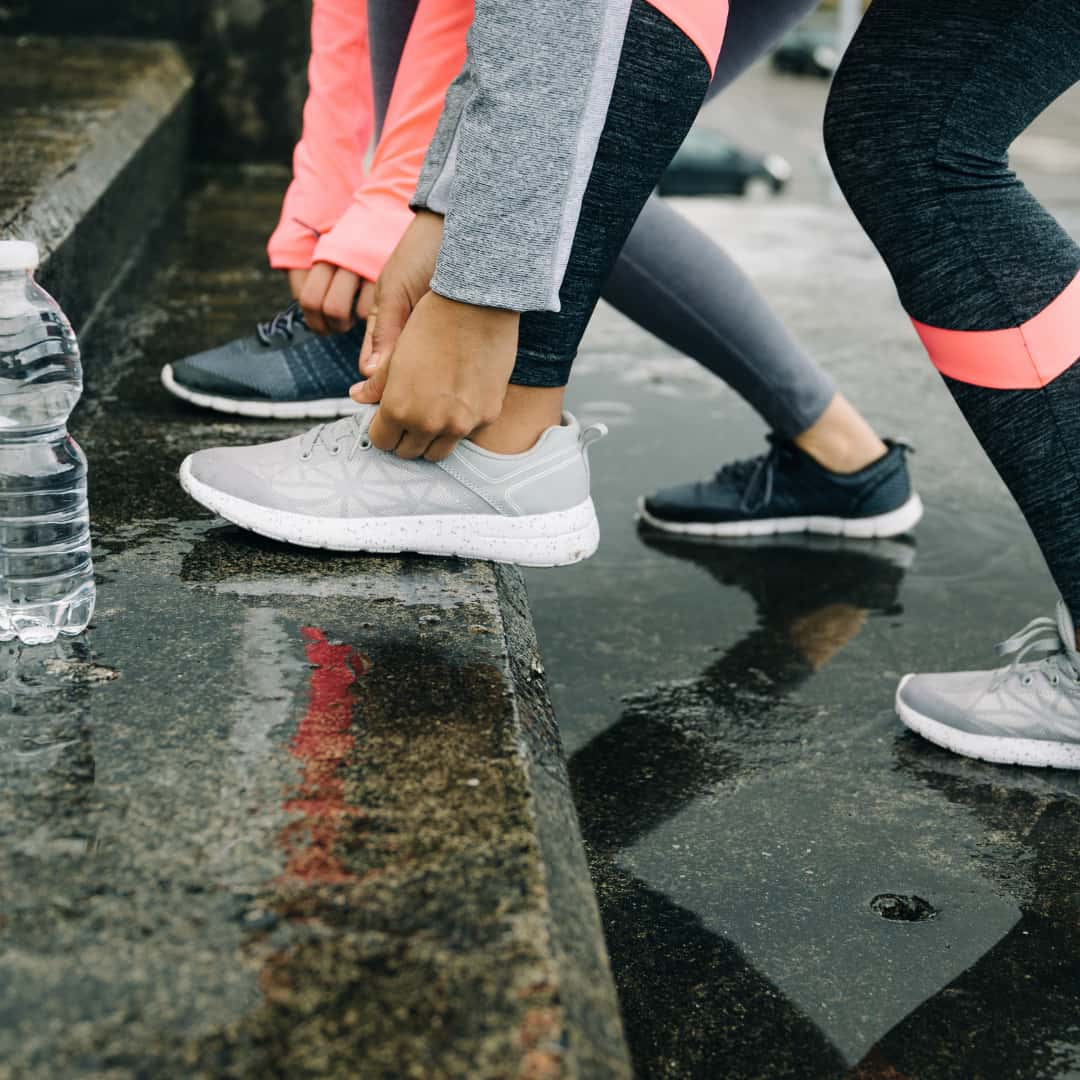 Keep it social
There are so many people to see over Christmas that it can feel like there's no time to prioritise exercise. But why not do both? Rope in friends and family for a crisp winter walk after lunch, a morning jog or a quick online yoga class – exercising is a great way to catch up with friends and can be a valuable bonding experience as well.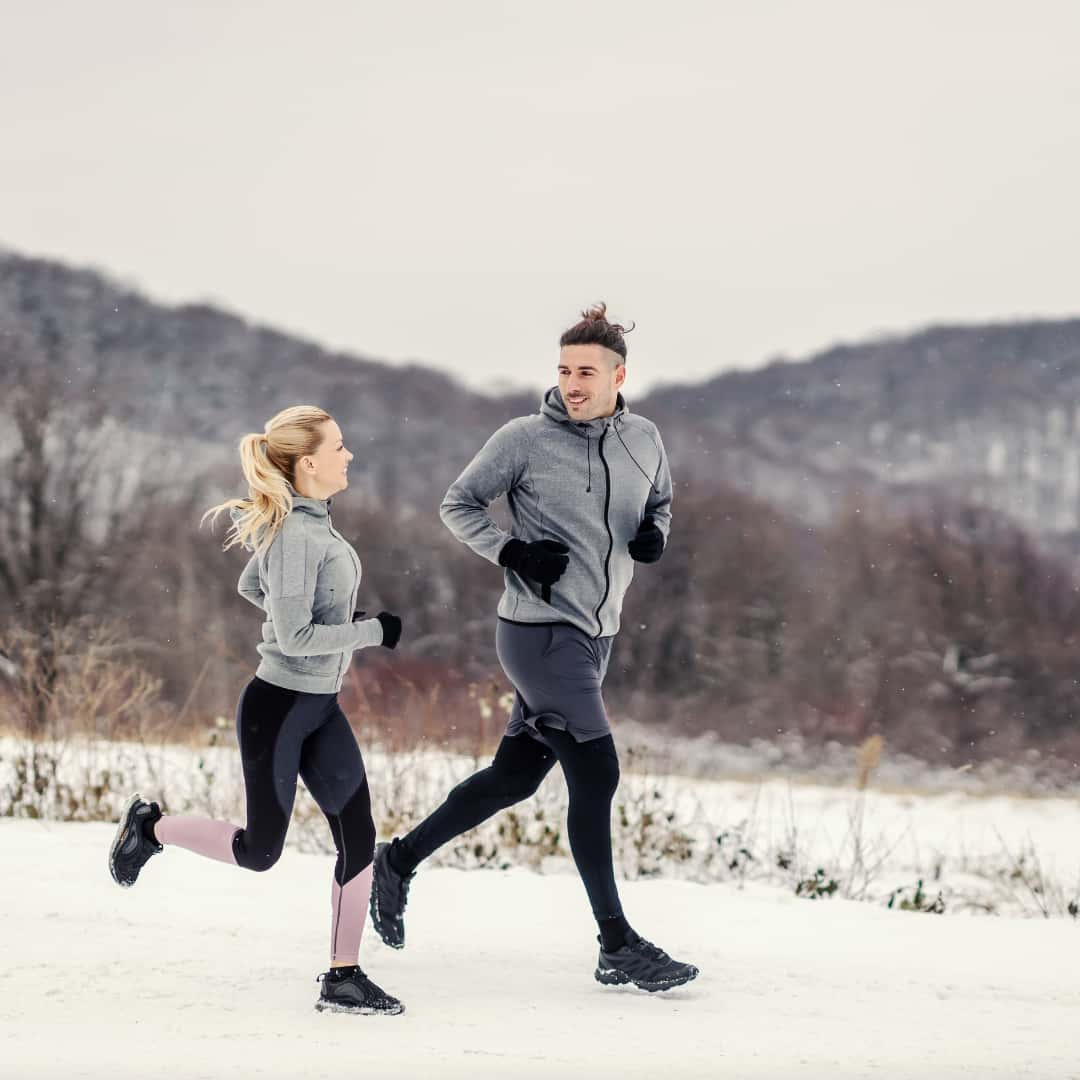 Set yourself some limits
It can be difficult to resist temptation with so many amazing dishes and snacks available at this time of year, but you can set yourself some boundaries so as not to overdo it. For example, you could choose to give yourself a break and indulge freely only on official holiday days, to minimise any impact on your overall health and fitness plan.
Think about your goals next year
Simply visualising the goals you want to achieve in 2022 can help you stay motivated at the end of the year. Whether it's losing a few pounds, competing in your first triathlon or simply finishing a 5K, keep your fittest, healthiest future self in mind this Christmas and you might just thank yourself come January.
Short on time? Here are three quick workouts you can do anywhere with no equipment