Friday 11th June 2021
The Latest News from the Golf Club
As we bid farewell to a rainy May it looks like summer may have officially arrived! There's lots to look forward to at the club over the next few weeks, as we embark on a spectacular Summer of Sport which started with Euro 2020 on 11th June.
It's been wonderful to have welcomed so many of our members back to the Club recently, bringing the energy we've all missed so much.
Dates for your diary
We are finally ready to open up our social calendar! We're so excited to be hosting a special Father's Day event at 1pm on 20th June. Come join us for a 2-course Carvery for just £24.95, plus a free gift for Dad! Book by visiting our Fathers Day page.
We then move on to our Summer BBQ on Saturday 21st August to celebrate our release from lockdown and commemorate the horrendous last year that we just had! Make sure to save the date.
To end the year in great style we will be hosting Freddie Mercury, Blue Brothers and Madonna Tribute Nights, with members receiving 10% off all social event tickets. Tickets are available to book online" or by emailing Raquel at [email protected]. We are so excited to welcome everyone back in our beautiful Conservatory!
The demand for F&B staff following the relaxing of restrictions has greatly impacted our food and drinks suppliers, both of which are the largest in the country. Please be assured we are doing everything we can to reduce any negative impacts on your visit - however at certain times we may have to offer a reduced menu or kitchen opening times. Unfortunately due to when we receive information from our suppliers we may be unable to give as much advance notice of this as we'd like. We're currently setting up accounts with alternative suppliers to help reduce this impact, and hope to be able to return to normal service shortly. Thanks for your understanding.
New holistic studio
Fantastic news which many of you may have heard by now is that we will be opening a brand-new holistic studio on Monday 21st June, adding up to 25 additional classes to our existing timetable! The studio space will be converted from an existing conference room on the first floor of the club. We're so excited to be able to increase class capacities, enabling more members to book these popular classes. The big launch will take place on the weekend of 25th & 26th June - keep an eye on our Facebook page for more updates!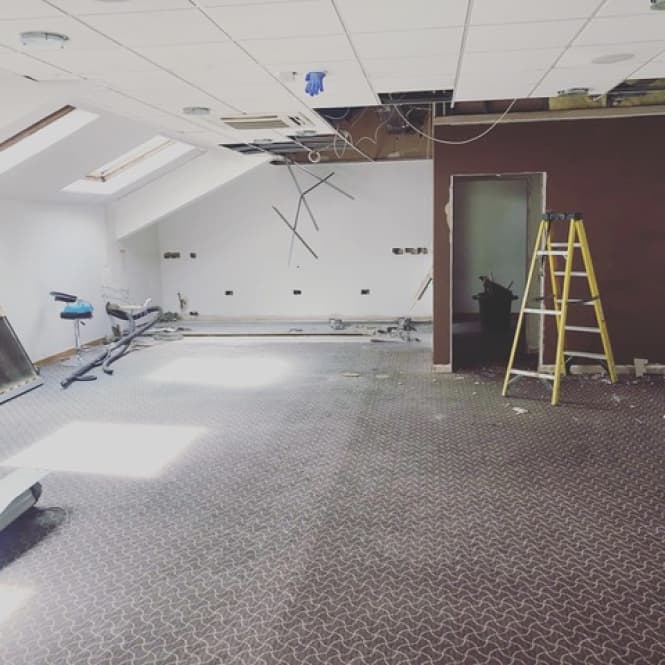 Course Report
The climate continues to present its challenges: following an exceptionally dry April (2mm total rainfall), the heavens opened and delivered 105mm in May – even more rain than January's 101mm!
Warmer temperatures enabled us to lower the cutting height on the greens and we expect to increase ironing (rolling) frequency once soil moisture levels reduce sufficiently. The recent outbreak of disease on the greens is now in decline and recovery will be aided by increased air and soil temperatures. There are areas of leatherjacket damage, most notably 16th green, but unfortunately no effective controls for these increasingly widespread insect larvae.
Minor shape changes to greens, approaches, tees and fairways are ongoing. These changes will help provide better definition and also mitigate wear. The extra growth from the rain and warmer temperatures, combined with cutting height management, has enabled us to create better definition of fairways and approaches. We will maintain the "little and often" feeding programme to these areas to avoid unwanted growth flushes and therefore provide more consistent surfaces. Those weaker areas between greens and bunkers (1st, 3rd, 7th etc) have been fertilised and this has resulted in much better grass cover.
Over 10 hectares have been treated with herbicide in recent weeks, however daisies are particularly stubborn so can take a while to disappear once sprayed. We will continue spraying when soil and climate conditions provide the best conditions for optimum control.
Paths on 1st and 10th tees, before the bridge on 1st, 13th tee and both sides of the bridge on 10th have been resurfaced and we have removed 3 dead trees from 5th and 7th.