Monday 26th July 2021
What an exciting few weeks of sporting events that we've enjoyed recently with Wimbledon, Euro 2020 and The Open Championship! Despite not quite bringing football home this year, the football gave many of us something to rally around and lift the spirits. And the World Cup is not too far off!
As restrictions in England are lifted, I'd like to take this opportunity to thank you once again for your support over the past few months. We will continue to focus on making our clubs as safe, welcoming and enjoyable as possible for members, guests and our team. Below is a reminder of how we're approaching the relaxing of restrictions.
This club thrives on its social aspect, so we have lots of plans to reignite the vibrancy of the club with Charity Days, Tribute Nights, BBQs and other fun events. Keep your eyes peeled for posters, emails and our social media for more details and to get yourself booked in.
Kind Regards,
Barry Careford, General Manager
Upcoming Events
We are hosting a Summer BBQ to celebrate the end of lockdown! Members and guests are invited to come down and enjoy some delicious food with live entertainment. Book online now or ask for Raquel at reception to get your tickets booked.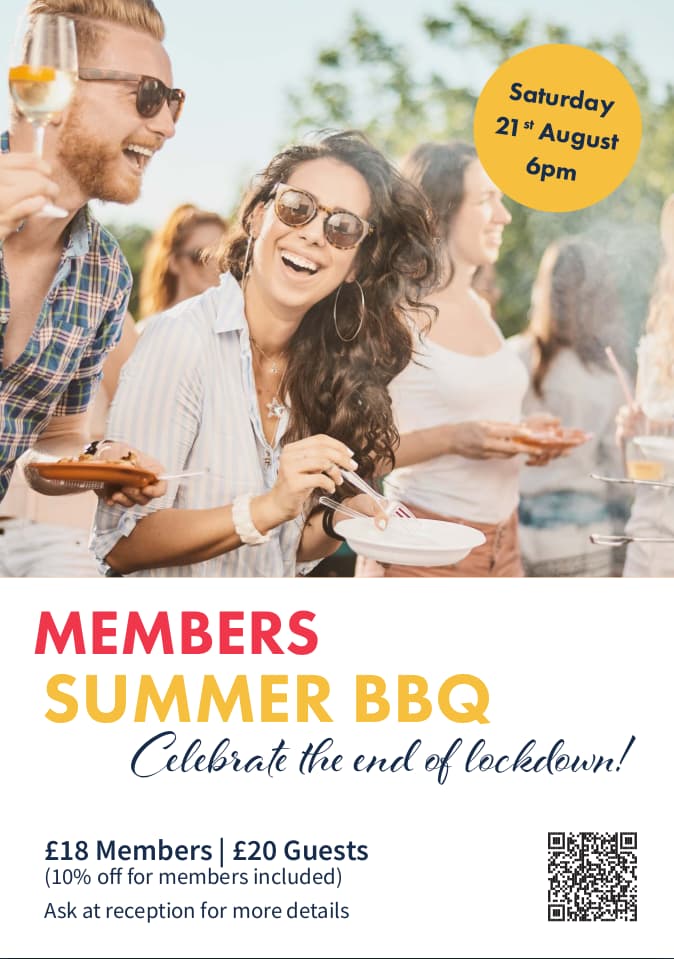 Tribute Nights are also back in full blast, starting the end of the year with Freddie and finishing with Madonna and all our amazing Christmas Parties! We have also introduced online bookings, so your booking process is now even easier. Just head over to our website and book it now - https://www.chesfielddownsgolf.co.uk/events/
Brand new holistic studio
Our new holistic studio has been up and running for a few weeks now, and is being enjoyed by many of you. This beautiful, calm and relaxing space welcomes even more styles of Pilates and Yoga for members, so please visit our new app to view the timetable and book yourself in.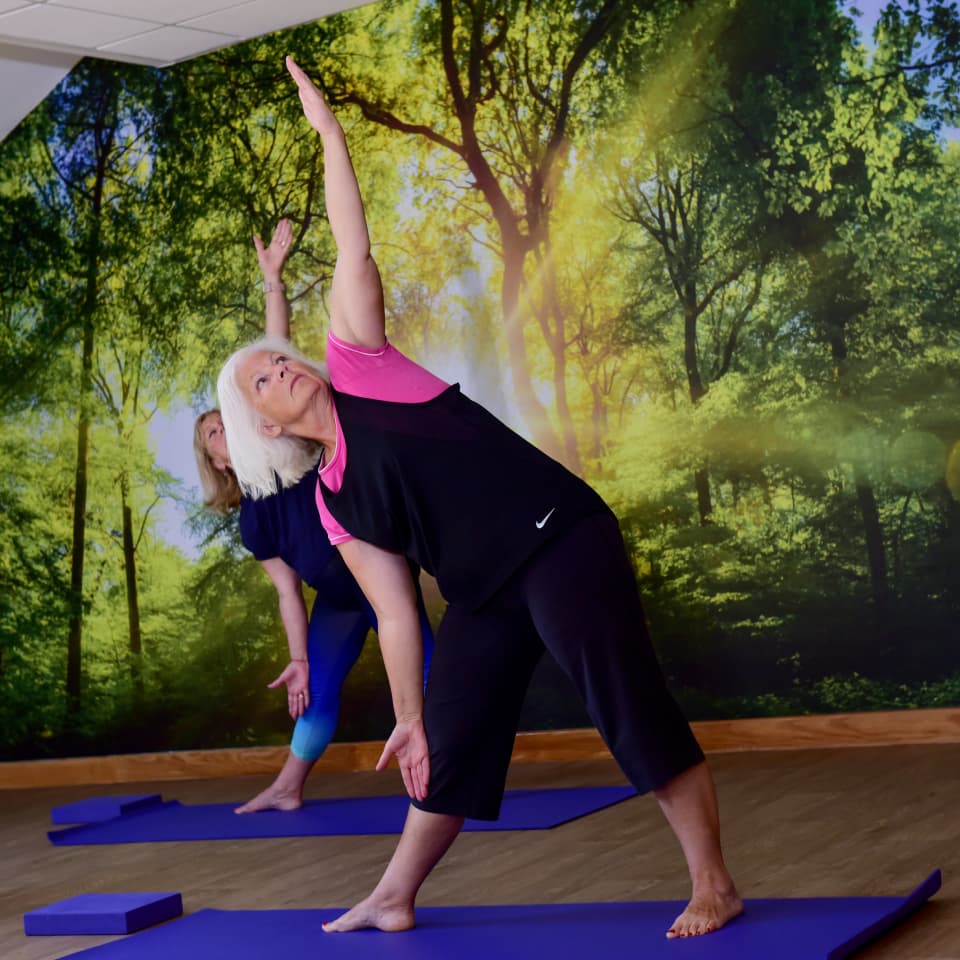 Health Club News

Decathlon Challenge
The Olympics is finally here, and to celebrate we've lined up a Decathalon Challenge to find the ultimate Club Company Olympian! Jump, row & throw your way to athletic success for a chance to win personal training sessions, Aura Spa vouchers and a stay & spa break at one of our hotels!
Get ready for 10 activities each with 3 different levels to suit everyone's abilities and levels of fitness. Take part, tally up points and collect your prize at the end – good luck!
Workout tips for busy people
We know life can get busy during the summer holidays, with workouts often getting pushed to the bottom of the list. But however pressed you are for time, there's always a way to squeeze in a quick 5 minutes – and something is always better than nothing. Here are some tips for staying on the workout wagon this holiday season.
Find your perfect time to workout
The best time to get active is the time that you can manage! That said, some people find they are naturally an early bird, night owl or anything in between, and perform better at certain times of day. But don't panic - if you're an early bird but missed a morning session, coming to the gym at another time of day will be better than not coming at all.
Plan, plan, plan
Plan your week or day ahead so you know exactly when you are going to train. If it's in your diary as an appointment, you're more likely to stick with it. Have a 'Plan B' in place just in case things don't go according to plan (ie: if you oversleep by 15 minutes and can't fit in your usual hour's workout, have a 40-minute version waiting in the wings).
Rope in a friend
Working out with a friend or family member can help you to stay accountable, as you may let them down if you fail to attend a session. It's also great fun to train with others and can be incredible motivator to keep going.
Try this short workout at home
Can't make it to the club? No problem! Try this short but effective home workout with zero equipment required, for when life gets in the way of your best intentions.
Warm up: 10 squats, 10 lunges, 30" jog on spot, 30" butt kick on spot, 10 push ups, 20 mountain climbers, 10 Burpees
Main set:
15 Chest to floor Burpees
15 Squat jumps
15 Push ups
15 Jump lunges (L/R)
15 Plank with row
15 Sit ups
Repeat 3-5 times
So plan ahead, stay consistent, train smart and smash those fitness goals this summer!
You Asked, We Acted
Thanks for continuing to give us your feedback via the You Share, We Care surveys, which helps us improve our service and reward exceptional team members.
This month you mentioned that it wasn't easy to see which classes are happening in the new studio and that a paper timetable may be useful. In response to this, we'll be producing an example timetable so that you have a physical copy to refer to and pass on to anyone who may be interested.
You also commented that while the instructors are wonderful and the staff extremely helpful, you would prefer it if the holistic studio had a mirror.
Our Yoga instructor has explained that the practice is not only about keeping the body fit and healthy, but is also a tool to connect with ourselves on a deeper level, and mirrors can distract from that goal. Instructors encourage students to let go of an idea of what they should look like and rather encourage them to feel into their bodies from moment to moment and move in a way that nourishes body, mind and spirit. Anatomy, body mechanics and alignment are important, but it's also important not to specifically dictate what someone's body should do or look like.